Welcome to omanom.com
Hi this is omanom.com the web-presence of Byron Murgatroyd. This site's purpose is twofold; firstly to act as an online portfolio for anyone who might be interested in employing me. Secondly as a brain dump for anything I've learnt in my forray through computer science that might be of use to someone somewhere, as many of my skills were self taught and there are a few things I wish someone had just told me earlier on. So this site also serves as a place for me to post articles on common issues.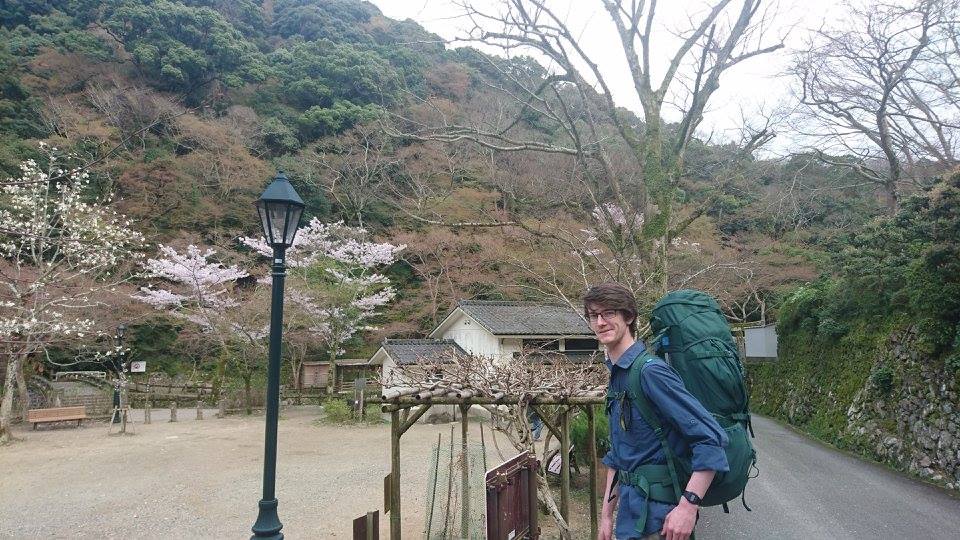 日本の冒険
I'm currently on a working holiday visa with my fantastic girlfriend Lucy. For three and a half months we hitch-hiked all over Japan meeting people, eating strange but delicious things and generally seeking out adventure.
We're now living in Tokyo and looking for work. Hopefully a fun job.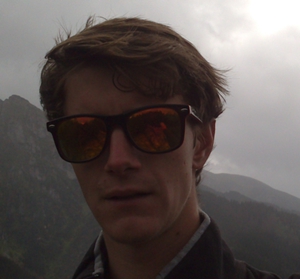 About Me
I'm self-motivated and adaptable Development Operations Engineer with a broad knowledge of building applications in an open source environment. A strong understanding of changing trends in the industry and keen interest in new technologies ensures an up to date and varied skills set.
I'm also a keen traveller and am currently living in Tokyo in order to broaden my horizons.
I consider myself something of an open source warrior. Beyond secondary school I was self taught in computing and have found open source software to be infinately more accessible that proprietry alternatives.
At school I took extra-curricular IT which was examined by Edexcel in partnership with Macromedia (the original developers of Dreamweaver, Flash, Illustrator). My classmates and I spent two years working on our coursework projects which involved creating "Healthy living" information sites with some interactivity in the form of Flash animations, which was at the time the only way of doing anything remotely interesting in a web browser. However by the time we graduated Actionscript 2.0 the scripting language of Flash had been superceeded by Actionscript 3.0 which incorporated a fundemental re-design. My computing qualification had been made obsolete before it was even complete. From this experience I gained a distrust of prorietry technologies which often serve not logic but the wallets of their owners.
Perl has fallen out of fashion as of late but as a DevOps engineer tasked with producing robust solutions to a wide range of issues I have found it to be invaluble due to it's catalogue of usefull modules and platform independance.
I first learnt Perl out of neccessity working for a company that monitored power stations as it was the primary language of most of their back-end scripts. I found it very easy to pick up due to my knowledge of C, Bash and PHP, plus the fantastic online documentation and convention for clear man pages.
I can understand why it is often frowned upon with modern higher-level languages offering much clearer sytnax and fewer "exception" functions but I can't deny that after nearly 30 years as the "duct tape" of so many industrial grade applications it is a very powerful and reliable tool.
I will typically rely on Perl anywhere that development speed and versatility are governing factors. In addition any text based application or protocol e.g. HTTP, SMTP, SIP.
I've worked in many projects both throughout my career and in my spare time for fun. Here are just a few of the most recent of my endevours that are fun to play with.
Japango
This is a simple web app I started developing to stop myself from running out of paper while practicing Japanese vocabulary. It was originally just for personal use until my girlfiend asked to be able to use it too. Due to travelling without an internet connection I decided to add offline appcaching and localStorage progress so that it could be used in spare moments throughout the day. Then came the gamification with the levels, XP and unlocked words. The word conjugations (and testing of) were the most challenging as verb and adjective conjugtions are notoriously complicated. The web app is still in active development and I add new functionality on a daily basis.
Try it here
Lucy's Website
This is a website I made for my girlfriend to showcase her artwork. This was interesting for me as a collaborative effort with Lucy's stylistic input and my coding skills. The biggest challenge was making the site smooth, responsive and fast with so many high quality images.
See it here
If you wish to get in contact with me please send an e-mail to the below address.
website@omanom.com